The Twins kinda sorta made the "playoffs" last night; earning the right to a one game wildcard playoff against the Yankees. Sure, that always ends in disaster, but anything is possible in one game and these Twins are plucky. Perhaps the pluckiest team on the planet.
The Twins managed the most incredible turnaround in solar system history last night after finishing last season with 103 losses. How did they do it? Let's take a look at the top 6 reasons:
1. Players that had at least 1.5 WAR on Fangraphs.com in 2017: 7 In 2016: Just 3.
WAR or Wins Above Replacement is a formula that attempts to show how many wins a player is worth above a replacement level shlub. In 2016 only Dozier (5.8), Buxton (1.7 all from defense) and 91 games of Eduardo Nunez (1.6) earned 1.5 or more wins above replacement level.
This season to date 7 players are at that level: Dozier (4.3), Buxton (3.5), Rosario (2.4), Sano (2.4), Mauer (2.2), Polanco (1.7) and Escobar (1.5)…Castro is nearly there at 1.4. Kepler is at 1.3. That's a full lineup at least one win above replacement level.
2. Ervin Santana and Jose Berrios in the first half.
When the rest of the rotation was mostly floundering about, Ervin Santana and Berrios brought the noise. Santana had 10 wins and a 2.99 ERA, while Berrios was 8-2 with a 3.53 ERA. Zombie Phil Hughes (5.50), Hector Cantiago (5.63) and Kyle Gibson (6.31) were unmitigated disasters. It was a hard time to watch Twins baseball.
3. Falvey and Levine didn't blow it up completely by trading Dozier and/or Santana.
You could see that the front office brain trust was torn between going for the wildcard and jettisoning any and all talented vets. They acquired Jaime Garcia and then sent him off almost immediately. On July 24th when they made their first trade to acquire Garcia, they were 49-49. When they moved Garcia on the 30th, they were 50-53. They traded Kintzler the next day to the Nationals for Tyler Watson and Intl Player's Anthem bonus pool money. John Ryan Murphy Brown Louis Stevenson was moved somewhere along the way there too. That late July/early August swoon was the worst stretch for the Twins and the front office acted accordingly it seems.
It was the best of times...
Perhaps, the offers they were getting just weren't enough to move Dozier or Santana. We saw the Twins say no to an off-season package from the Dodgers that eventually was used to get Logan Forsythe and his ginger beard.
On the other hand, maybe they stayed their hand on the off chance the Twins do make the playoffs. The benefits of a playoff appearance, even if just for one game, are substantial for a number of reasons. The Twins haven't made the playoffs since the Nixon era, so reminding fans that the postseason exists is a boon. Additionally, this squad is filled with young players that likely still have not reached their full potential. Some postseason experience, however small, will be huge for them. Inject that sweet success into their veins and make them hungry for more.
4. Byron Freaking Buxton Baby! A tale in tweets.
So.... how long do I wait to cut Byron Buxton from my fantasy team? Things are looking downright hopeless.

#FantasyBaseball

— Ash Day (@AshDay29) April 13, 2017
Why do they Twins continue to play Byron Buxton? Dude is hitting .94 and couldnt hit a beach ball. Send him to the minors already.

— Zachs Money Bets (@ZachsBets) April 22, 2017
Byron Buxton is so terrible that Texas should offer the Twins a couple bags of baseballs for him. cc.

@Twins

— Tepid Participation (@TepidP) April 25, 2017
Zack Granite has really found his groove here in the big leagues

I wonder what Molitor is gonna do when Buxton gets off the DL

— It's Spring. (@ARealCutie_) July 27, 2017
Byron Buxton is hitting .365 (19-52) w/ 2 doubles, one HR, 5 RBI, 11 runs scored, 5 stolen bases & a .421 OBP in his last 16 games.

#MNTwins

— Dustin Morse (@morsecode) August 11, 2017
Byron Buxton is hitting .370 with an OPS over .900 since July 5. Good for him.

— Gil 🇩🇴 (@_PapoLuca) August 13, 2017
Byron Buxton's walk-off homer left the bat at 103.4 mph and went a projected 405 feet. It's his first-career walk-off homer. Twins win 3-2.

— Rhett Bollinger (@RhettBollinger) September 15, 2017
5. Second Half Pitching…BIG SEXY?
Bartolo
Big Sexy Bartolo Colon is legend, but he wasn't responsible for the success of Twins pitching in the second half, unless we're talking in spirit and/or general joy for the game where he's basically a Happy Buddha statue. Rather, a host of names many haven't heard of pitched very well. Check out these second half ERAs:
| | |
| --- | --- |
| Player | Second Half ERA |
| Alan Busenitz | 1.21 |
| Matt Belisle | 1.78 |
| Ryan Pressly | 2.65 |
| Trevor Hildenberger | 3.06 |
| Dillon Gee | 3.28 |
| Kyle Gibson wha??? | 3.58 |
Why did I decide on 6 ahead of time? Nobody knows! The two biggest surprises that pop out to me are Eddie Rosario and Eduardo Escobar. Rosario redefined himself this year as a hitter. He nearly doubled his walk rate, he cut his strikeout rate by 7.5%, his OPS went from 716 to 842 in a year. He swings at less bad pitches and makes more contact than ever before. Also, it shouldn't be overlooked that he's solid glove in the outfield and keeps Robbie Grossman out of the outfield.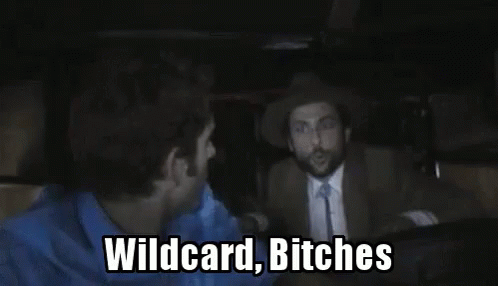 And hey, Eduardo Escobar can hit again! All praise be to super juiced ball or whatever made that happen! Seriously, not a ton of his advanced stats changed, but Escobar was able to step in at 3B with Sano out and come up big. Before the season Escobar had 27 career major league homers; he now has 47.