This is the third in a series of Twins blog posts.
See: Catchers
See: First Base
You can sum up 2011 with the following: J.J. Hardy hit 30 homers for the Baltimore Orioles. Never mind that he couldn't hit at all in Target Field, the guy was still a very good defensive shortstop. The Twins gave him away in order to get a couple of relievers including Jim "Moon Shot" Hoey and his sparkling 1.9 whip.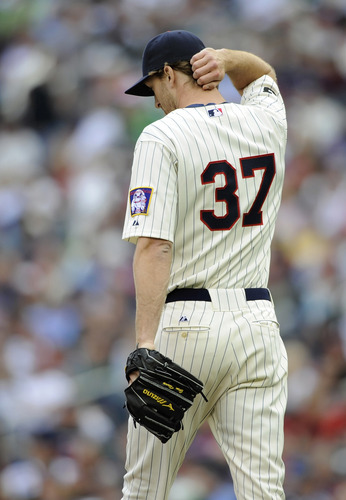 Hoey, No!
The majority of the year the Twins went with
Alexi Casilla
and
Tsuyoshi Nishioka
. Casilla at least was a decent player considering the awfulness that was the 2011 middle infielder. Nishioka followed up his near MVP year in Japan with an awful first year as a major leaguer. The Nish was not unleashed and may be looking at performing hari kari by bat in the off-season.
No Way Nish's Wrists are Strong Enough for Hari Kari by Bat
If the Twins can produce anything, it's a series of mediocre utility players. Denny Hocking, Nick Punto, Al Newman; the list goes on and on. This year everyone tried out for the role including
Luke Hughes, Trevor Plouffe, Brian Dinkelman and Matt Tolbert
. Hughes and Plouffe can't field a lick, but have some pop. Dinkelman is raw, can play second base poorly and outfield less poorly and is probably a slang term for a bathroom act. Tolbert is what he is and that's not much. Butera was totally jealous of Tolbert's .198 batting average though.
In 2012 we're likely in for more Casilla; perhaps back at shortstop. Nishioka should start in AAA, but it is unlikely the Twins will go that route because they gave him a decent sized contract. If they did, you could see Plouffe and Hughes battle it out for the second base job, with the other going to the utility. I know, pretty gross. It's no surprise that the Twins used their #1 pick in this year's draft to select Levi Michael, a 20 year old shortstop from North Carolina. The switch hitter apparently has a little power, but needs to work on his defense. He's at least a couple of years away. Free agent middle infielders are pretty risky and there are really no sure things. This is an area where I expect the Twins to not spend any additional money. They may go for a spring invitation type of player, like say thirty-seven year old Jamey Carroll. In other words, we're screwed.
Save us, Levi
See: Third Base