It was in 1928, a rivalry game between Minnesota and Wisconsin that Bronko Nagurski remembered as "the greatest day I had in college football." Wisconsin needed just a tie to win the Big Ten championship. Nagurski entered the game wearing a steel corset to protect a vertebra cracked four weeks earlier. Tackle Nagurski recovered a Wisconsin fumble at the Badgers 17, and fullback Nagurski carried six straight times to bang home the touchdown. Then he caught a Wisconsin receiver from behind to protect the lead. Late in the game he intercepted a desperation pass.
"He is the only player I ever saw who could have played every position"
--
Knute Rockne
Following a big win for the Gophers against the Miami Redhawks, the Maroon and Gold host the Bison of North Dakota State. The Bison are an FCS school, which stands for Football Championship Subdivision. In 2007, these guys beat the Gophers 27-21 on the back of nearly 400 yards on the ground.
Beating FBS teams isn't something out of the ordinary for the Bison. They have a 4-3 record in their last seven (since 2006). Ball State, Central Michigan and Kansas are the other victims. Multiple sources have said the Bison fans will show up in great numbers at TCF on Sept 24th. Some projections predict more than half of the 50,805 capacity stadium will be NDSU supporters. This isn't just because NDSU is relatively close to Minnesota; but also because of the great number of players from Minnesota. A quick scan shows 36 Minnesotans on the roster.
According to Coach Craig Bohl, these players that are ranked #12 in FCS were not wanted by Big Ten schools.
Bohl
"I do know that there's not a guy on our squad that was offered a scholarship from a Big Ten school. Not one. You've got a bunch of small-town guys from small Minnesota communities," Brohl said.
Okay, so they're good, and they're pissed off at us for discounting them. And to top it off, Bohl appears to like to make the "the claw" with his hand during press conferences.
CLAW CLAW!








In this week's scouting effort I wandered over to
http://www.bisonville.com/
. Here are my notes from scouting the opponent's fans:
There is a 34 page thread on tickets to the Gopher game. 34! They're coming...
Another thread is entitled

"

Sounds Like These Girls Want Some Type Of Rumble At The Fairgrounds?" Some knob going by "Bison Up" found his bizarro knob twin on www.gopherhole.com that goes by "supadupafly".

Many posters reference the Gophers as the "Goofs". Stay classy, middle of nowhere land.

Gebhart and Eaves are out for the game. I'm not sure if they're part of the halftime entertainment or players. (I guess it's a rFR Wide Receiver and a SR Free Safety)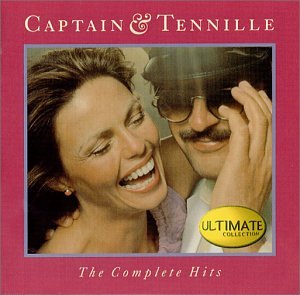 Gebhart and Eaves Play the Classics
BisonNeil posted that the Gophers have a formidable rush defense and I choked on my adult beverage.
A few Bison faithful are posting as they make the drive to Minneapolis. #respect
Burke42 is in Section 105 - row 8 - 4 seats. We'll need to have this guy removed. Here's a link to find out if there are Bison in your vicinity
"As of September 17, NDSU is rated 65.10 (89th out of 246 teams) by Jeff Sagarin and UMN is rated 61.28 (110th). The home team gets 3 pts in his system to predict who should be favored, thus, NDSU is basically a one point favorite in the game, for what that is worth." Oh crap.
Zombie Bronko Rating
Brock Jensen Hip Thrust
The Gopher defense hasn't shown much at all this year, which leads one to believe the Bison will be able to score the ball. The question is can the Bison defense slow down Marqueis Gray and Donnell Kirkwood? We should get to see a lot of smash mouth type football and we'll see if the little guy can once again beat up the big oaf. This is a 2.5 Zombie Bronko matchup, similar to the Miami Redhawk game last week. It's a game the Gophers should and could win, but they need to make plays. NDSU has played two FCS cream puffs so far this year. QB Brock Jensen and RB Sam Ojuri shredded their opponents. DJ McNorton appears to be a goal line back type with 3 TDs in the two games, but not a ton of carries. Warren Holloway leads receivers with 3 TDs and 10 receptions. The defense has amassed 10 sacks and 2 interceptions in the two games.
1/2 Zombie Bronko